Language Switch - improve your English online
- vhs Türkheim -
Are you adventurous enough for this new language course? We are testing a fully online training for everybody who wants to brush up their language skills. The internet is offering a lot of resources that you can use for your international communication, and we will try to experience what is possible online. Expect lots of fun conversations, audiovisual elements, games and maybe even visitors from other countries.
This English course is suitable for everybody with at least 5 years of English, who wants to improve their language skills and is curious about online learning.
Start: 18:30 (the virtual course room opens 15 minutes before)
End: 20:00 (we will leave our virtual course room open for 15 minutes longer for some informal chat)
There will be 10+1 course dates. The first evening is a free trial lesson and will be used to set up the online systems so that everybody can work with them successfully and with a lot of fun.
Questions: Send them to your trainer via email angela.starkmann@googlemail.com or via skype angela.starkmann.
You can join us from your home – anywhere - as long as you have a PC with keyboard and mouse, a camera and a mikrophone.
Anmeldung und Information unter vhs Türkheim, Telefon 08245/967188 oder www.vhs-tuerkheim.de
10 Abende, 03.03.2021 - 19.05.2021
Mittwoch, 18:30 - 20:00 Uhr
10 Termin(e)
Angela Starkmann
40610-SS21

Online

72,00 € ab 7 Teilnehmer / 90,00 € bei 5 - 6 Teilnehmer
Bitte aktivieren Sie Cookies, um die Warenkorb- und Anmeldefunktionalität zu nutzen.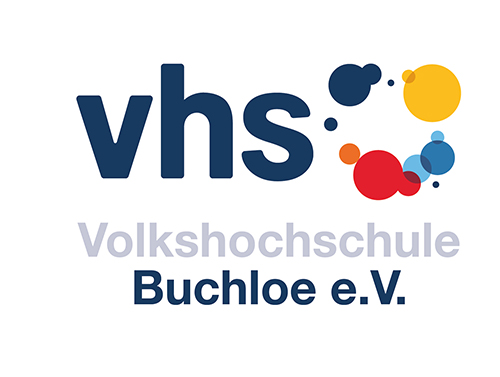 vhs Buchloe e.V.
Volkshochschule Buchloe für das nördliche Gebiet des Landkreises Ostallgäu e.V.
Bahnhofstr. 60
86807 Buchloe
| | |
| --- | --- |
| Tel.: | +49 8241 90233 |
| Fax: | +49 8241 90238 |
info@vhs-buchloe.de

Lage & Routenplaner